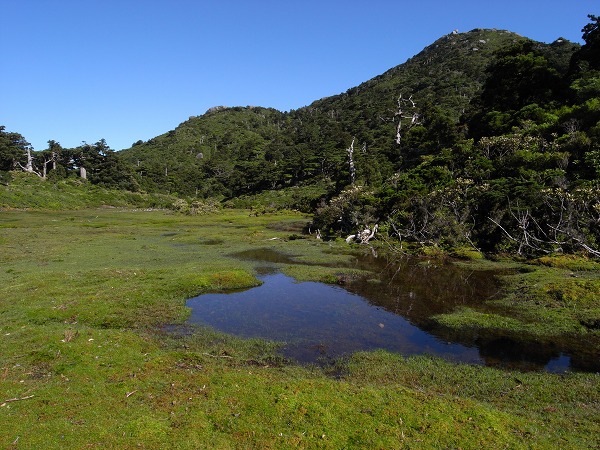 Price:
including

pick-up
lunch
insurance
private tour photos by your guide
| Size of Group | Price (per person) JPY |
| --- | --- |
| 1 | 40,000 |
| 2 | 28,000 |
| 3 | 25,000 |
| 4 | 22,000 |
| 5 or more | Contact us. |
| Size of Family | Price (per family) JPY |
| --- | --- |
| 3 | 65,000 |
| 4 | 75,000 |
| 5 or more | Contact us. |
*A family must include at least a kid(s) less than 19yrs of age.
*Please pay us on site after the tour.
*Cash or Credit Card is accepted.




Course time: 8-9hrs
Distance: 10km for round trip
Challenge Level:
Area Altitude 1,300m-1,831m
Hike up to the nicest peak of Yakushima!

If the heaven smiles to Mt. Kuromi, you will be awed on the peak with 360° panoramic view of the highest mountains of Yakushima, including the very highest, Mt. Miyanoura.
And the course is easier and shorter than Mt. Miyanoura trekking.

Easier, yet it's not just easy at all. It is quite hiking, a vertical journey through the wide range of forest types, beyond the tree line, into the unpredictable sky of the high altitude (1,831m).

Note that beyond the tree line, where no tree is taller than ourselves, nothing protects you from sunshine or raindrops falling from the sky.
If you care, sunscreen is helpful, and rainwear is indispensable.